Blogging Tips
Yes it is true, Víctor López was until January 25 in the campaign of Rodolfo Hernández
follow this blog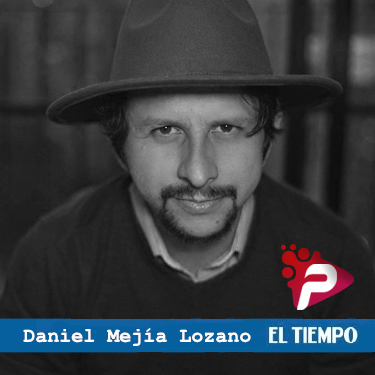 By: Daniel Fernando Mejia Lozano
Víctor López raised Rodolfo Hernández from 5 to 14 points in three months.
The prestigious Spanish strategist arrived at Hernández's campaign on October 30, 2021 and was until January 25, 2022, as stated in an official statement from the presidential campaign of Rodolfo Hernández issued on June 3.
Rodolfo Hernández's campaign is in its final stretch. Some media published a confusing statement questioning López's participation in Hernández's campaign, however, the engineer's own campaign denied this information.
According to the magazine Forbes, Víctor López tweeted Salvadoran President Nayib Bukele to the presidency and won Latino votes for the Trump campaign; experience that undoubtedly strengthened Hernández a lot.
"In the end, Colombia is a country of around 51 million inhabitants, with an 82% urban population, where 81.3% have access to social networks" Victor told the EFE agency. López is clear about how this communication model works, which has transformed the way of doing politics.
Today, Rodolfo Hernández, who is vying for the presidency with Gustavo Petro, has a force in social networks that is difficult for his adversary to overcome. Víctor López was decisive in the growth of the presidential candidate, that is undeniable, The unfortunate statement that was issued days ago and that was replicated by some national media is not consistent with the photographs published by the strategist of the different moments in which he accompanied the engineer.
In the photographs you can clearly see the closeness between the candidate and the strategist, even López accompanied Hernández to one of the first presidential debates organized by the magazine Semana and El Tiempo.
In my opinion, it is a mistake that today Víctor López is not facing Rodolfo Hernández's campaign, this stage that corresponds to the final stretch is decisive to reach the Casa de Nariño.
Although in the polls it goes up and down, Some strategic errors are perceived in Rodolfo Hernández's campaign at this time when the second round is approaching, such as accepting alliances with politicians and mistreating the press as he did with the journalists of Radio Nacional. The engineer cannot go wrong in this final stretch.
I consider that valuing and acknowledging support is gentlemanly. Having Víctor López in his campaign undoubtedly strengthened Hernández a lot and questioning his participation at this point in the game makes no sense.
Twitter: @DanielMejiaLoz1
(Visited 60 times, 60 visits today)