Blogging Tips
What are the types of hosting? Choose the right one with these tips
In the digital world, there are certain services that are very important when it comes to having a website, hosting is one of them. This is why, before contracting a plan, website owners choose to thoroughly investigate what characteristics the ideal hosting should have. Today we are going to talk to you about this.
However, before you begin, you need to understand what hosting is. This is a service whose job it is to host a website so that it can be accessed over the internet. Servers (which can be physical or virtual) are used to store the web.
If you want to hire this service, you just have to search the internet. There are many hosting providers. So many that you will have no problem finding one with specific characteristics: a WordPress hosting, a server in Colombia, an exclusive plan for WordPress or a service that is designed for online stores. You choose and the providers offer.
To find the best companies that offer this type of hosting, visit hostadvice.com/cloud-hosting
4 main types of hosting
So that you can choose the type of hosting that suits you, we are going to tell you the characteristics of the 4 most used.
Dedicated Hosting
This service is recommended for websites or businesses that have a lot of traffic.
It is an exclusive physical server for a single client.
Resources are not shared with other people, so there is less risk of the website going down.
The speed is assured, since there is no external traffic that affects it.
It is much more secure than other types of hosting.
Its cost is high, due to the exclusivity of its resources.
It can be more complicated to install and configure, so it is not recommended for inexperienced people.
Shared Hosting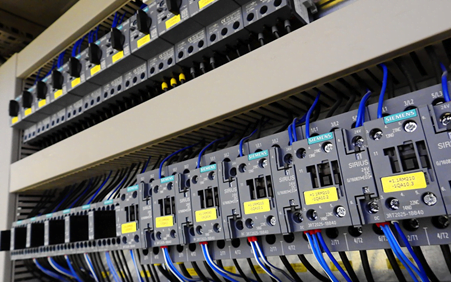 If you are starting in the digital world, this is the best choice in terms of cost and ease of use.
The physical server is shared by several clients.
The resources are shared with all the users of the server, so if a website receives a considerable increase in traffic, the rest of the sites may be inaccessible.
Flexibility, in terms of structural and resource changes, is much less.
It is the cheapest type of hosting on the market (except the free one, of course), so it is ideal for small projects or those that are just starting out.
It is very easy to use and install.
VPS Hosting
One of the most chosen by website owners due to its excellent price-quality ratio. It is a physical server that, through a digital process, is divided into private virtual servers.
It has fewer resources than a dedicated hosting, but they are not shared with anyone.
It is an alternative for those who cannot afford dedicated hosting, but need exclusive resources.
Being virtual, it is much more flexible.
Its installation is not usually easy, but the providers offer guidance so that you can do it.
cloud-hosting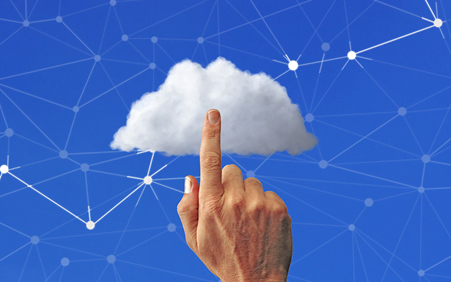 Cloud hosting is about interconnected servers in a network. Due to its characteristics, it is the best option that currently exists.
The site is hosted on many servers that are connected in the cloud, so you are not at risk of losing information or the website being down.
It is extremely flexible.
You pay only for the resources you use.
It is much more secure than the other types of hosting.
Within this option, you can find many variables in terms of costs and resources.
The initial price is usually quite high.
It requires people who have knowledge on the subject to be able to manage it well.
12 tips to choose the ideal hosting
Now that you have the necessary information, we are going to give you some tips that you should take into account when selecting the hosting.
#1 Look for a hosting with cPanel to make management easier.
#2 Check if the provider has other services and hire packages to save money.
#3 Look for a plan that is flexible and adapts to your future projections.
#4 Do not use free hosting for commercial purposes.
#5 Research well what resources your website needs (storage and bandwidth).
#6 Make sure the plan has 24-hour support service.
#7 Choose a plan that contains security options and alarms against cyber attacks.
#8 Look for a service in which you can automate updates, it will help you not to forget to perform them.
#9 Visualize experiences of other users to be able to determine the quality of the service.
#10 Investigate server uptime.
#11 The hosting must allow you to make a backup in case something fails, this is essential to avoid future problems.
#12 Do not save on hosting, choose according to your needs and not the cost. A hosting that does not meet the requirements of the web ends up being detrimental to the site.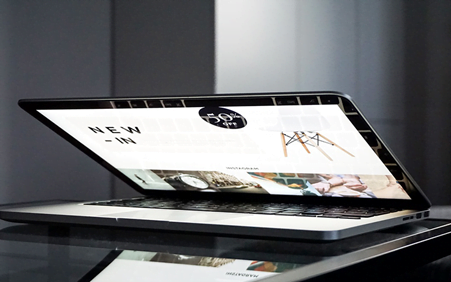 Choosing a hosting requires some analysis and study. In order to select the correct one, you need to know what you are looking for, the provider will be in charge of offering you the ideal package for your business. Have you already decided what type of hosting you need?