Gadgets
El Corte Inglés liquidates a multitude of televisions from the exhibition. And, on the Day without VAT, they are even cheaper.
In El Corte Inglés they return to liquidate a multitude of reconditioned products. Is about products from exhibition, but also products that have been returned by customers, items that have been repaired, and even products with minor cosmetic damage or deteriorated packaging. However, they all have the same guarantee as a new one.
Best deals on Smart TV
Samsung QE65Q95T
65-inch 4K QLED Smart TV Samsung QE65Q95T for 803.26 euros (instead of 2,199 euros). A 2020 TV with a huge 163 cm diagonal, HDR 2000 and 2000 nits brightness. It has 4 speakers and a Tizen operating system, which will allow us to install Netflix, Disney +, HBO and many other applications.
Samsung QE65QN95A
65-inch 4K QLED Smart TV Samsung QE65QN95A for 1,202.41 euros (instead of 2,799 euros). large panel, 100Hz nativefor this 2021 TV. It incorporates HDR 2000 for better contrast, anti-glare screen and 70W speakers with Dolby 5.1.
TD Systems K45DLJ12US
45-inch 4K Smart LED TV TD Systems K45DLJ12US for 288.41 euros (instead of 549 euros). An affordable TV with Android operating system and Bluetooth connectivity. This will allow us to connect, for example, wireless headphones.
Sony XR-65X90J BRAVIA XR
4K LED-SmartTV Sony XR-65X90J BRAVIA XR for 908.21 euros (instead of 1,699 euros). 65-inch TV, with native 100Hz, under the operating system google tv. It incorporates the Google assistant for searches by voice. In addition, it is compatible with Apple AirPlay.
LG OLED55C16LA
55-inch OLED Smart TV LG OLED55C16LA for 1,015.65 euros (instead of 1,899 euros). A high-end television that stands out for its pure blacks. Count with one 120Hz 4K panel and webOS 6.0 operating system. It is compatible with AirPlay 2, which will allow us to send content to the screen of our television with Apple devices.
You will find many more discounted products in the El Corte Inglés online store.
Shipping & Returns
Shipments at El Corte Inglés cost 5.90 euros, but are free for purchases over 99 euros. In addition, you can pick up your order for free at its shopping centers or for just 1 euro at any SuperCor. Also from only 2 euros in post offices. If you are a member of El Corte Inglés Plus, shipping is free on purchases over 19 euros.
Returns are free if you make them at their centers or through the Post Office. You have a period of 60 days.
Prices and availability may vary after publication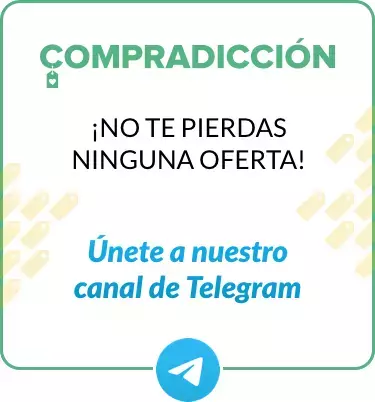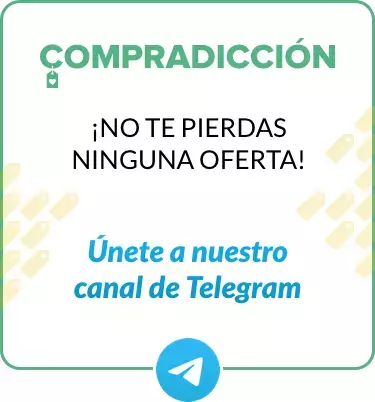 Other featured offers
Do not miss the rest of the outstanding offers today:
Robot vacuum cleaner and mop Conga 4690 Ultra, on Amazon, with laser technology. Vacuum, scrub, sweep and mop.
Cecotec Robot Vacuum Cleaner and Mop Conga 4690 Ultra. Laser Technology, Vacuum, Scrub, Sweep and Mop, RoomPlan, Optical Sensor, App Control, 2700 Pa, 10 Modes, 2 Tanks, Remote Control
oil free fryer Cosori on Amazon. With a large capacity, 100 recipes in Spanish, 11 programs and a touch screen.
COSORI Fryer without Oil 5.5 L, hot air fryer with 100 recipes in Spanish, 11 programs, LED touch screen, non-stick basket, timer, 1700W
Vibrator, Satisfyer Pro 2 Next Generation, Clitoral Sucker with 11 Intensity Levels for Non-Contact Stimulation, Battery Operated Contact Vibrator, Waterproof
Free shipping, streaming movies and series, over 2 million ad-free songs, hundreds of free eBooks and unlimited photo storage with Amazon-Prime. Try it free for 1 month (after that, €36/year). And, if you are a student, 3 months free and pay half: only 18 euros per year.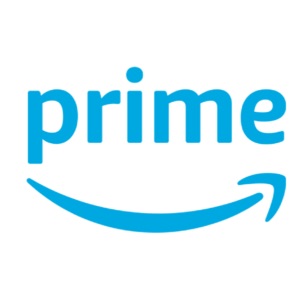 Try Amazon Prime for free for 30 days (after that, €36/year)