Laptops
a very silent and economical mouse to carry next to the laptop
If you need a mouse to carry with your laptop that doesn't cost you too much and that fulfills its mission without too many failures and with some interesting function, this Portable Wireless Mouse wireless that uGreen has sent us to test may be a good candidate. Read on for our impressions of him.
UGREEN Silent Wireless Mouse, 2.4GHz 4000 DPI USB Mouse with USB Receiver, Ultra-Slim Optical Mouse 4 Adjustable DPI Levels for Computer, Laptop, Macbook, Windows 11 10, macOS, Linux, Black
We are talking about a wireless mouse, with a connection via a receiver infraredvery light and compatible with both PC as with Mac.
With 3 possible finishes (black, gray and green), this mouse has a official price of 19.99 eurosalthough we can usually find black for less money (currently around 17.99 euros).
Slim and light ambidextrous design
In design, this mouse stands out for being suitable for both right and left handersgiven its symmetry, and because of its thinness, something that comes in handy when considering portability, since it hardly takes up any space in the pocket of the backpack or the laptop bag, but it penalizes in terms of ergonomics, leaving the hollow of the palm of the hand empty while we use it. It has a design similar to that of some Microsoft models, although, except for the aspect of the wheel that it includes, it is also reminiscent of Apple's Magic Mouse due to its shape. Anyone who uses mice from these brands will know the feeling.
The materials are acceptable, especially in the upper cover, since they give a feeling of little resistance, although it is just that, a feeling. It does highlight its softness to the touch and not being a magnet for fingerprints. Highlight that yes the wheel, finished in aluminummatching the color of the mouse, and with grooves to prevent our finger from slipping on it when using it.
Only need one AA battery to work for a long, long time (12 to 18 months depending on the brand), and access to its compartment is very comfortable, thanks to the fact that the top cover is the only removable part and is magnetically attached, being very comfortable to remove and return To place. Next to it, we find a space to carry the infrared receiver when we carry the mouse next to the laptop or we want to keep it stored. Another very comfortable detail.
Silent: is someone using a mouse?
It's a pretty basic work mouse. It only has the two classic buttons plus the wheel, which also acts as a third button. But one of its strengths is the silence of the clicks with this mouse. With the buttons and the short travel wheel, the brand declares a sound below 40 dB, and although we have not been able to measure it, we attest that they are hardly heard and it is not annoying to work with it, being the companion perfect if we have to record videos or stream using the computer.
DPI selector in a cheap mouse
On the other hand, its optical sensor is quite precise, and it is another of its strengths, offers four DPI settings, (of 1000, 1200, 1600 and 4000), allowing the agility of the cursor to always be to our liking. And adjusting them is as simple as pressing a selector button that we find in the lower part, which with each press increases the DPI to the upper level. It is an ideal setting for large screens or to work better on 4K or 8K monitors. In addition, we have a indicator light in the upper part that, depending on the number of times it is turned on, tells us what DPI we have selected (one power on for the lowest, and so on up to 4 power ons for the maximum).
On the other hand, in the lower part we also find the Switch on and off, for when we want to leave the mouse unused for a while, or to prevent the battery from running out when we carry it in the briefcase. Although yes, it comes prepared to go to sleep when not in use and thus maximize autonomy.
Regarding the connection frequency, the uGreen mouse uses 2.4 GHz and allows you to move away up to 10 meters of the receiver without losing the signal.
Conclusions
In general, we liked this mouse. It does not seem to us the cheapest option if we only want a secondary mouse to get by, although it is not really expensive, yes. It seems to us a recommendable mouse as long as ergonomics is not our main concern, and if we prioritize lightness and thinness. Points in its favor are the DPI selector and how quiet it is, although we don't like the short travel of its buttons either. In addition, having tested it on both systems, it gives much better performance on PC than on Mac, leaving many functions that the apple operating system allows out of its reach.
Yes, it seems to us a good purchase for what is asked for it, especially when we find it on sale, as at the moment. Because, as we said at the beginning, with an official price of 19.99 euros, we currently have it for 17.99 euros if we buy it through Amazon in black. With Prime benefits as well.
UGREEN Silent Wireless Mouse, 2.4GHz 4000 DPI USB Mouse with USB Receiver, Ultra-Slim Optical Mouse 4 Adjustable DPI Levels for Computer, Laptop, Macbook, Windows 11 10, macOS, Linux, Black
The best
Its lightness and thinness
Your DPI selector
it is very quiet
Worst
Greatly improved ergonomics
Improvable use on Mac
Bluetooth connectivity is missing
You have more information about this mouse on the uGreen website.
Prices and availability may vary after publication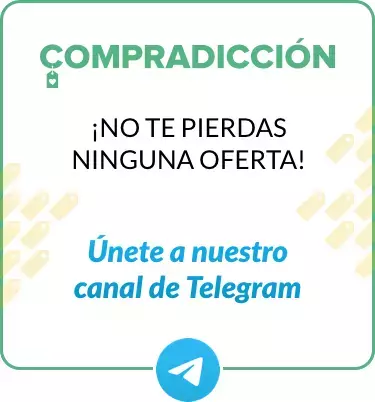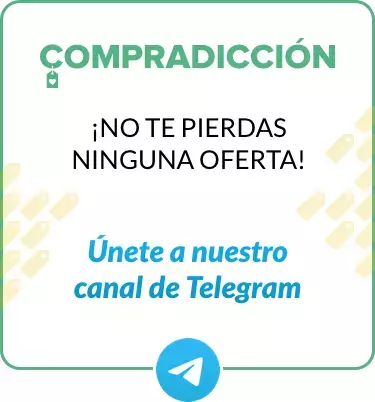 Other featured offers
Do not miss the rest of the outstanding offers today:
Turn your old TV into (almost) a Smart TV with the fire tv stick from Amazon. Includes Alexa-compatible remote control.
Fire TV Stick with Alexa Voice Remote (includes TV controls), HD Streaming Device
portable compressor Xiaomi Air Pump, for cars, motorcycles, bikes or balls, on Amazon. Up to 150psi. Rechargeable via USB-C.
Xiaomi Portable Air Pump 1S, Portable Digital Battery Compressor with Pressure Sensor for Scooters, Motorcycles, Bicycles, Cars, Balls
Increase the WiFi coverage of your home, easily, with the Xiaomi Mi WiFi Range Extender Pro from Amazon.
Xiaomi MI WiFi Repeater Range Extender Pro*300mbps Repeater*up to 64 devices*Two powerful external antennas*Plug and play
Free shipping, streaming movies and series, over 2 million ad-free songs, hundreds of free eBooks and unlimited photo storage with Amazon-Prime. Try it free for 1 month (after that, €36/year). If you are a student, 3 months free and pay half: only 18 euros per year.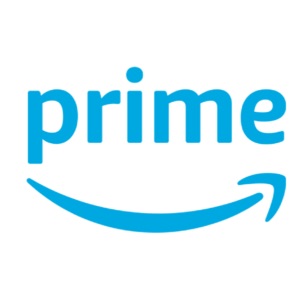 Try Amazon Prime for free for 30 days (after that, €36/year)