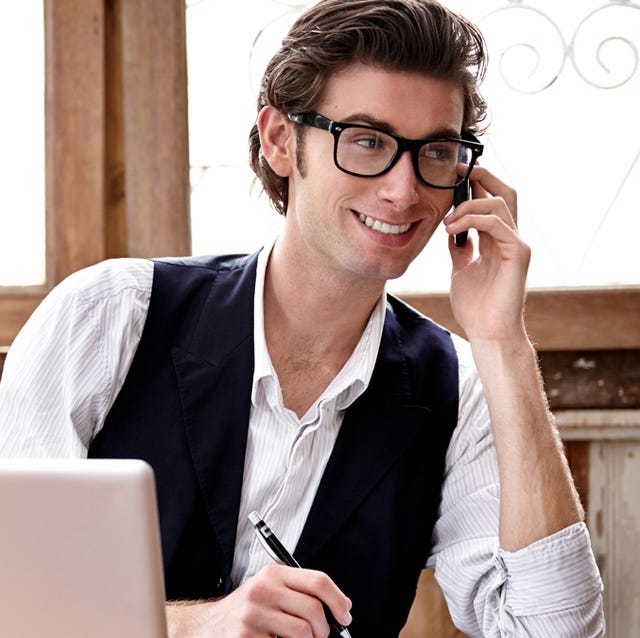 Getty Images
The current trend in the smartphone industry is to make these devices bigger. We have gone from having mobiles with small screens to models that have more than 7 inches of viewing area that look more like a tablet than a smartphone.
But there are still people who want a compact phone with a small screen that can be used with one hand. In fact, just because a phone is bigger it doesn't necessarily mean it's better, just that it has a bigger screen. Gone are the days of the first iPhone that had a 3.5-inch screen, in times where we have phones like the Huawei Mate 20 X that has a 7.2-inch screen and we can do a multitude of tricks with an iPhone .
The truth is that not everyone needs a big screen on their mobile. There are many who give more importance to aspects such as weight or manageability. As the main brands in the market know, they have several models in their offers to satisfy the needs of users who do not need a gigantic device in their pockets or bags. They are not the big stars of those catalogs because, as we have said before, the trend is to make larger models with many inches on their screens.
There are not many models that meet the requirements of being mid-range or high-end and have a 6-inch screen size. That is why we have had to pull somewhat larger models, but never going beyond 6.5 inches, which, for our taste, marks the limit of a compact phone with a much larger one..
This is our selection of the best small and compact mobiles, with which you will get great performance in little space and weight to handle it very easily and with one hand. They all have very competent processors, with quality finishes and well-known brands in the market. Prices, like everything in this life, vary a lot for many reasons. But we have tried to choose a little of everything so that the most varied users can choose the one that best suits their needs and their pocket. Now you just have to compare and choose the one you like best. And, if you want more options, here are 10 cheap and good mobile phones for less than 200 euros. Instead, if you are looking for other things, here are the 20 best accessories to maximize the potential of your iPhone.
Advertising – Continue reading below
Google
amazon.es
A mobile with a 5.81-inch OLED screen and FullHD resolution whose main claim is its camera, the best in the mid-range. It is a very compact and pleasant smartphone to use with one hand that with its 6 GB of RAM and its 128 GB of internal storage will cover all your needs.
Probably the best compact smartphone on the market. It has a magnificent 5.4-inch Super Retina XDR OLED screen and FullHD resolution, and stands out from the rest for its lightness and build quality. In addition, its operation is fluid, as is always the case with Apple products. A sure hit.
A phone with unbeatable quality / price. It offers a 6.22-inch LCD screen with HD + resolution, more than enough for day-to-day work and the work that we usually give to a smartphone. In addition, it offers an exclusive button to launch the Google Assistant. An ideal phone for those who do not want to spend a lot of money but do want to have a complete phone ideal for intensive daily use.
SAMSUNG
amazon.es
The smallest phone in the Galaxy saga, with a 5.9-inch Super AMOLED screen with FHD+ resolution. But don't be fooled, because this smartphone is small but powerful, since it has 4 GB of RAM and 64 GB of internal storage. It is available in four colors: blue, black, coral and white.
Sony is always synonymous with quality and, with this mid-range, it proves it again. It stands out for having IP68 certification for resistance to water and dust. Its screen is 6 inches and boasts of having a triple camera so you can get some very successful photos that you can show off on your social networks.
The Chinese brand competes in the mid-range segment with this 6.1-inch OLED screen model with a FullHD+ resolution. But beware, the most important thing is inside since it offers 8 GB of RAM and 128 GB of internal storage expandable with NMCard cards.
really
Be careful because this mid-range is a real beast made mobile phone. Its 6.43-inch Super AMOLED screen is fine, but inside it has 8 to 12 GB of RAM and 128 to 256 GB of internal storage. All this is moved by a Snapdragon 888, one of the best mid-range processors on the market. An ideal mobile to play.
Manzana
Let's start with the most striking that, as usual in Apple phones, is its screen. In this case we have a 5.8-inch Super Retina XDROLED with FullHD+ resolution. The quality is guaranteed and the size is ideal for those looking for a phone with a contained size but without sacrificing the highest quality.
SAMSUNG
amazon.es
€280.65
Samsung has many models in its catalog and, as you can see in our list, it also has many options for those who do not want a very large phone. These models offer a 6.4-inch FHD+ Super AMOLED resolution screen and plenty of RAM, since it offers two
your everyday content will look its best: crisp, sharp and clear Multi-Camera System – Ultra-high resolution with 64 MP main camera for clearer photos; Wide angle view with the ultra wide camera; Customize the focus with depth camera, or get closer to the details with macro camera Super fast charging – The 5000 mAh battery of these phones allows you to continue with your tasks for endless hoursSamsung Knox – This phone is built with multi-layer security that protects your information more valuable from malware and malicious threats Octa-Core Processing Power – With up to 6GB / 8GB RAM for fast, efficient performance and for the task at hand; Enjoy 128GB of internal storage or add even more space with a microSD card up to 1TB
This phone can boast of having been the first terminal of the Chinese brand to offer 5G, something possible thanks to the Snapdragon 855 processor. Its screen is a 6.39-inch AMOLED with Full HD+ resolution, and its construction is one of the most striking From the market.
When almost all phones tend to be bigger, Apple surprised everyone with this model that has a very contained 4.7-inch screen. Very light and comfortable in the hand, especially if you have a small hand. Because let's be honest, big screens and mobiles are not for everyone.
The smallest of the Samsung S21 series, with a 6.2-inch screen and high-quality FHD+ resolution. A terminal that stands out for being very manageable and for being able to be used without problems with one hand. As it usually happens with the mobiles of the Korean brand, it ensures robustness, to which we must add its IP68 certification.
The great mid-range bestseller that has been renewed in 2021 to continue sweeping sales. We are talking about a model that has sold more than 30 million units worldwide. It has a 6.3-inch IPS screen with FullHD + resolution and it is one of those mobiles that enters your eyes as soon as you see it. And all for less than 200 euros.
The most curious mobile on our list, since due to its 6-inch screen size you might think that it is not very small, but thanks to its 21: 9 format it becomes an ideal terminal to be handled with one hand. In addition, with only 162 grams it can boast of being a featherweight.
fifteen
Motorola Moto G8 Power Lite
Motorola
One of the reasons why many of us buy a mobile phone is because of its autonomy. Well, this mobile offers us a battery of nothing more and nothing less than 5,000 mAh, which ensures us many hours on without recharging. And all this for less than 200 euros, one more reason to take this great little Motorola mobile into account.
This content is created and maintained by a third party, and imported onto this page to help users provide their email addresses. You may be able to find more information about this and similar content at piano.io
Advertising – Continue reading below